My dreams! My shallow, material dreams!
Granado Espada Visual Chronicle
At last! It belongs to me! Well, thanks to my lovely country unholy mail service, it's not physically mine yet, but it should be, until january.
For those of you people who still have a life noobs who don't know, a Visual Chronicle is basically a concept art book. These are the first ideas for characters, monsters, bosses and maps of the game before they went into the marvellous 3D machine and became an actual game.
I've always loved the looks GE has, as i've mentioned in my l
ast year's review of the game
. As you all know i have my shallow plastic side which simply cannot play a game unless it looks good and has pretty dresses I can fondle. (God that sounds so wrong). And I love drawing, if you wnat evidence, check
my deviantart page
. I acknowledged the existance of this book has been about 2 years and I needed it. I just needed it. My favorite game, one of the best artwork ever and a huge opportunity to learn how to draw them accurately without staring at a screen. But there was a problem.
GE's Visual Chronicle is off-press, aka, it's not printed anymore. So those little tragic things cost from 80 to 100 dollars. God damit, that's like $200 in brazilian coins.
But then a lovely soul on eBay - DUH! Ofc it's eBay! What else?? - had put the book on sale... for $50 -.-"
Still off my budget.
He had opened the sale for offers [on ebay you have buy it now, bid auction and make offer for items options. Up to the seller's way] so I tried.
And he accepted my U$ 32 offer last week.
Hoorraaaaaaaaaaaaaaaay!
A tiny rage on banks
May someone explain me why those fetid bastards are around everybody's necks when they don't need you, but when YOU need THEM, they simply dissapear, never work the way you want them to, the bloody credit card never arrives?
Last month I opened a bank account for myself at last, and i had to pretty much beg them PLEASE LET ME PUT MONEY IN YOUR BANK, PLEASE, LET ME HAVE A CREDIT CARD, PLEASE.
Yet they send you 10000x credit cards when you don't want or need them. Amazing.
I get it that it's near christmas time, but you don't tell a kid their stuff will arrive in 2 weeks and then take a month and a half to give ti to them, y'know? Baaaah.
Okay I'm done bankraging.
Pandora/Pugster/European Bracelet
Girly stuff.
There's this very clever bracelet, probably not new on the market, but surely new to me.
It comes in gold, silver, cotton or leather. Is a standart width bracelet withotu any charms on it.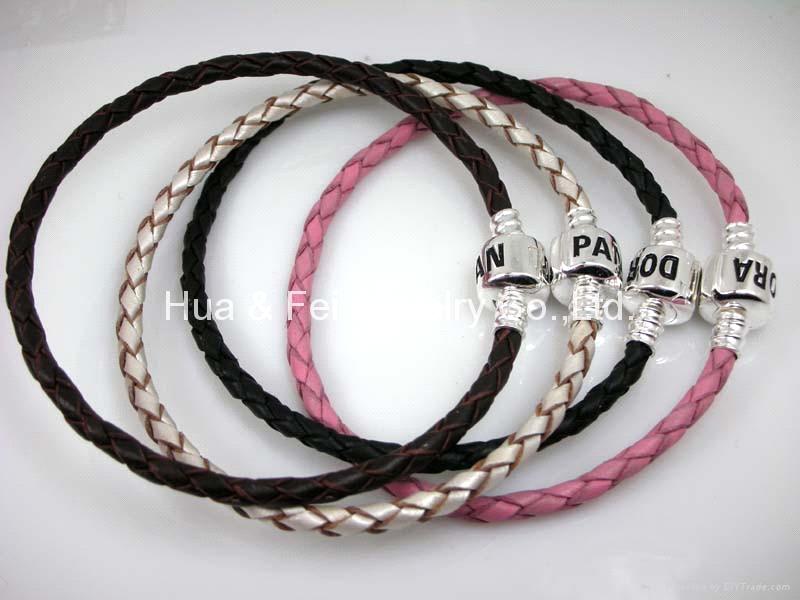 You can then buy multiple charms in any color shape and theme you want to fill them. Like crafting a bracelet but one notch up in fancyness and jewelness.
My mother actually bought hers first, and at a certain point i couldn't help but finding it fun, and potentially good-looking if you choose the right stones and colors and such. She has travelled to the US with my brother and father (damn, me, i stayed, had finals and had to take care of my cockatiels. I should make a post about my cockatiels sometime, altough it woudl be completely unrelated to the blog theme. Do you want me to ramble about my birds? Please answer in the comments!)
Well mom bought me the bracelet alone with one pendant only. The bracelet is the only problem to buy on ebay. We tried to buy one but the lock didn't open. We were not able to remove the beads on it to make my own bracelet. So she bought me an original Pandora (there are several brands which work, like Pugster and European. Of the 3 Pugster is the cheapest but also the hardest to find at stores).
The beads on eBay are cheap like hell. I recommend you search as 'european bracelet charm', 'pugster bracelet bead' or so on. You cna insert golden/silver on the research or glass for the colorful glass beads.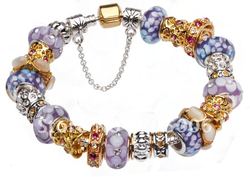 The prices vary from U$ 0.90 to U$ 50. All depends if u want originals or not. The originals will have ensured quality, but the underbrands are so accurate and well-crafted it's worth the risk. You're always under the possibility to have a not so good-looking one but if they don't match the picture you just do your eBay things and the seller will return your money.
It's a very customizable fun thing. In Brazil we have a jewel brand called Vivara with a Pandora-copy and they called it 'Life bracelet series'. Pretty much suggest you to have a lifestory souvenir hanging from your arm. It's a cool idea. They have everything-shaped beads. Not just Vivara, eBay too, of course. Pets, tourist locations, random objects, symbols, etc. It's also a nice gift if you manage to get a good cheap bracelet to match the beads.
Lugia Plush
Yeeeeeeeeeash pokemon was my childhood.
I was bored one day and decided to go browse the mother-of-shopping [eBay... I think eBay should start paying me really, I speak of them all the time and make reviews of stuff they sell all the time]. I decided to look for my favorite, childhood remark pokemon, Lugia.
He's cute, ain't it? Screaming 'TAKE ME HOME!! PLEEEASE.'
It's very cheap, just U$5, 2 dollars shipping. But i left it to buy later with a bigger purchase, so I acquired it with the Granado book. It's small, about 20 centimeters tops.
I loved Lugia since the first pokemon movie, so i just had to take him.
I think I'm done blabbign about my purchases for now.
Stay tuned! I will be posting regarding the GamersFirst -> T3Fun transfer of Sword 2 - Granado Espada still today!